At Zūm Rails, the sky's the limit as we continuously work to evolve and grow our software to create smarter, safer, and more efficient ways to move money. Regardless of the vertical or industry, we strive to find real solutions for everyday financial problems and simplify the complexities of payments. 
Keep reading to learn more about the Zūm Rails story and the amazing people who work together to make our goals into achievements every day!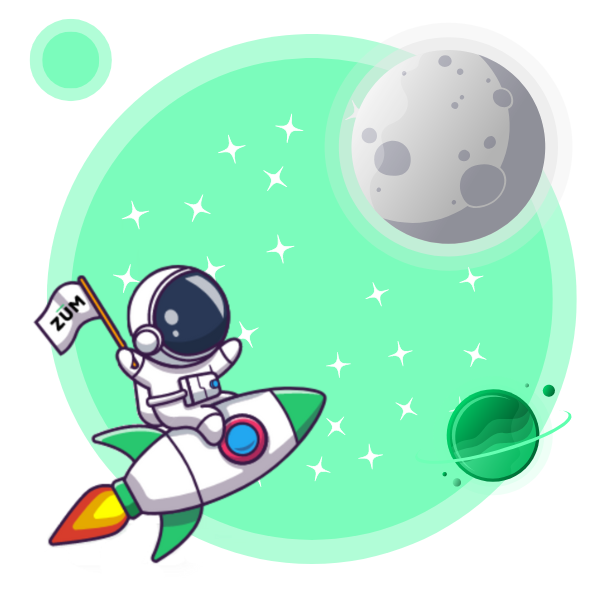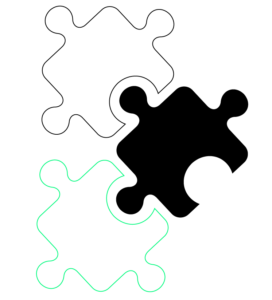 The Zūm Rails journey began with co-founders Marc Milewski and Miles Schwartz, back in 2019. Founded on the vision of creating the ultimate open banking software, Zūm Rails combines a superior payment processing experience with the added value and security of data aggregation. Since then, Zūm Rails has seen one pandemic and exponential growth, including the onboarding of more than 30 employees and more than 200 clients!
Zūm Rails offers a payment gateway and ecosystem to its users, where they can process digital payments, such as interac, EFT, ACH, Visa Direct and credit card, send and manage invoicing and subscriptions, utilize aggregated customer data to prevent fraud, verify and collect KYC data, as well as pull and analyze reports. Additionally, with the help of our talented team, our software is constantly evolving and innovating to provide greater value for our customers.
The realm of payments impacts almost every industry and customer. It is our goal at Zūm Rails to create a high value, positive experience for everyone throughout the payments journey in order to create the ultimate financial transaction.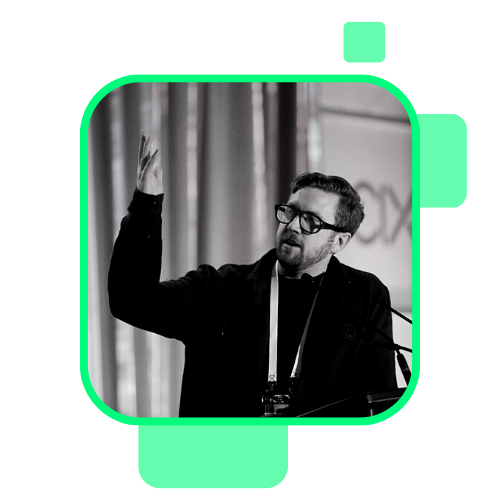 Co-Founder & Chief Executive Officer
Marc Milewski has only really had one job, and that is Payments. For the past 15 years, Marc has been involved in both the banking and fintech stages of Payments. As one of the early employees of VersaPay, Marc was instrumental in the development, sales, and operations of Canada's first EFT gateway. Over his seven years with the company, Marc did thousands of rollouts with every type of business and understood the market gaps. In 2017 Marc moved out to the Maritimes and left VersaPay to start his own payment company that focused on thinking about Payments as "financial interactions." The early time was working as a consultant and ISO to generate revenue streams to fund version one. It was here that he met the other co-founder of Zūm Rails, Miles Schwartz while consulting. With Miles's background in Data Aggregation and Marc's knowledge of Payments, they formed Zūm Rails in 2019 and built Canada's only instant Payment gateway. Together they have scaled the company from two people at the kitchen table to 30+ employees providing innovative payment solutions that streamline a client's financial interaction and tie it into Payments.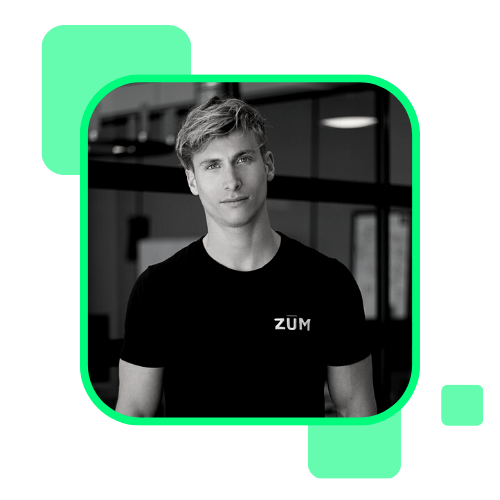 Co-Founder & Chief Sales Officer
Prior to founding Zūm Rails, Miles started in the Fintech space as a Partner and the Chief Sales Officer at Flinks. He helped turn Flinks from a concept to one of Canada's leading Fintech's. As an original employee and the first member of the Flinks sales team, Miles was responsible for single handedly driving in all of Flinks' sales and overall growth by bringing in over 90% of Flinks' revenues in its first 2.5 years. In addition, Miles was able to build sales to continue market penetration successfully. Eventually Miles scaled and managed the entire Flinks' sales team before departing in 2019.
Miles then moved on to Co-Found Zūm Rails in 2020 with the belief that building instant payments and open banking software would help solve the largest problem that exists in the Canadian financial market today.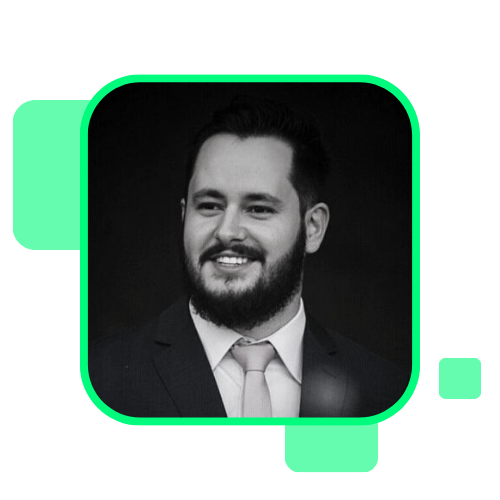 Marcel is an experienced software developer, project manager and IT leader. Taking a result oriented approach to management, Marcel has a strong technical background, with a MBA in project management, and more than 15 years of experience in the IT sector, working in multiple industries before joining Zūm Rails in 2020. 
Marcel is a Co-Founder of Zūm Rails, writing the first lines of code that has grown and transformed into the product that exists today and manages the entirety of both the IT department and  product team.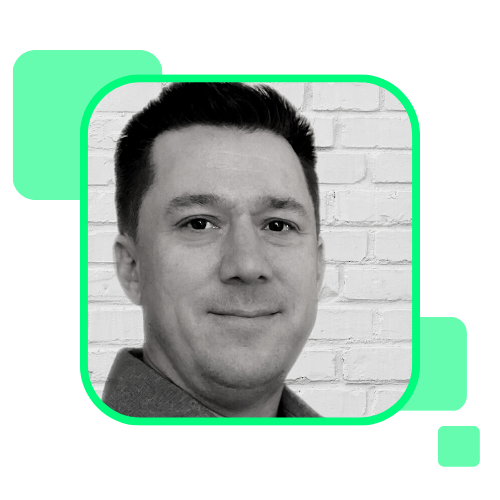 Chief Risk Officer & Head of Global Expansion
Kevin was previously co-founder of Versapay, a B2B software-as-a-service (SAAS) payments and invoice automation and collaborative accounts receivable platform, from its inception in 2006 until it was acquired by Great Hill Partners for $126 million in 2020. During his time at Versapay, Kevin was responsible for building and managing the relationships with payment providers, sponsor / partner banks, building out the payment facilitator program in Canada and the USA, Money Service Business for Canada, and was responsible for overseeing the cybersecurity for the company. 
As a hands-on leader with over 25 years of security, payments and risk experience ranging from start-ups, publicly traded companies and large enterprises, Kevin brings his wealth of experience to Zum Rails to help drive its real-time payment expansion into new markets.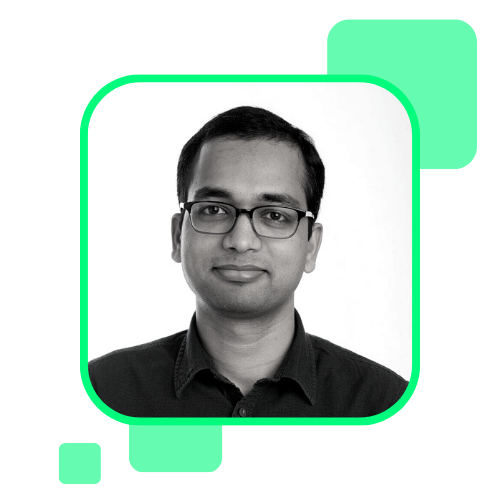 Vice President of Product
Krishna Vempati is a product leader with over 10 years of extensive experience in enterprise software. He has held multiple roles in product development from small startups to scale-ups and large corporations, giving him a unique perspective into building and scaling products and businesses.
With an MBA from the University of Toronto, and a bachelors in Computer Science and Engineering from IIT Guwahati, Krishna enjoys working at the intersection of technology, data, and business to create products that delight users while delivering results.
In his spare time, Krishna advises early-stage startups on product strategy and product management practices. He likes to read books, playing board games, tinker with new technology, acquire new skills and spend time with his 2-year old daughter.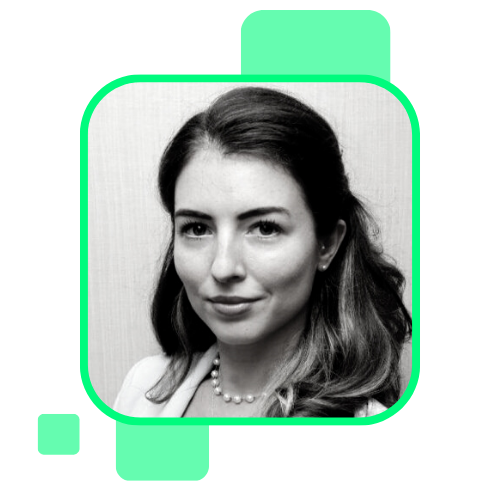 Jelena Radecki has over 10 years experience working in Human Resources, focusing on program development to support the needs of the employees as well as working to build an internal culture that engages and promotes both personal and professional growth amongst every member of the organization. Some of the internal programs she has spearheaded include our onboarding, benefits, holistic wellness (including mental, physical wellbeing) and our learning & development program to ensure that all employees thrive in an environment that supports their overall wellbeing. Everyday she supports the overall business by connecting with leaders and employees to better understand their unique work environment and helping address the existing needs of the workplace (as each workplace is different).
Jelena also possesses an undergraduate degree in Psychology as well as a postgraduate certificate in HR Management and Adult Education. A few of her personal interests include spending quality time with her 2 year old son Luka, fashion, home renovations shows and writing.