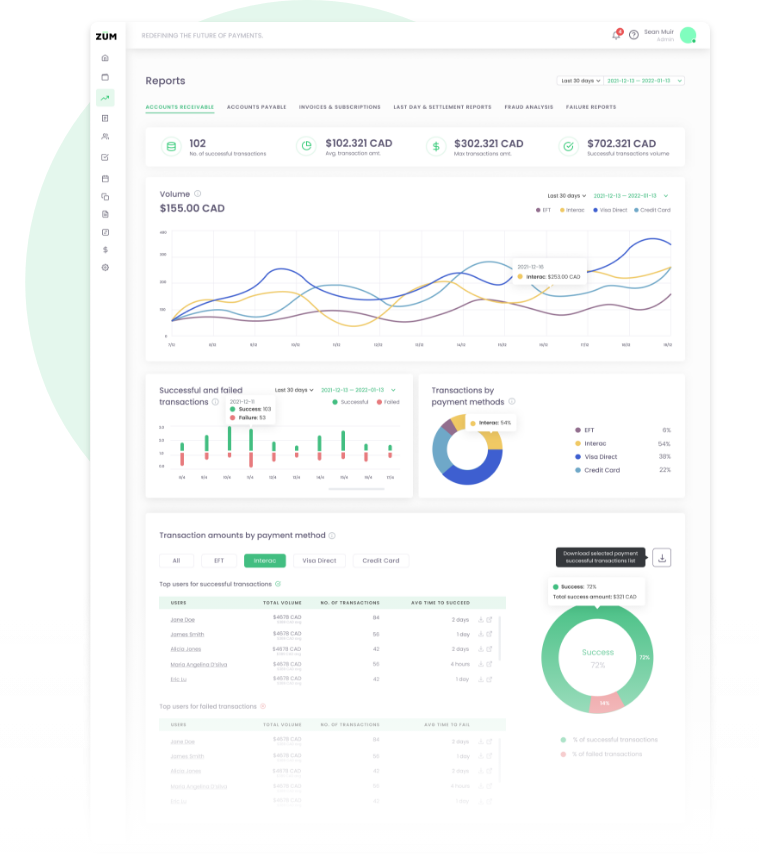 Accounts receivable & payable reporting
View key metrics for your account receivable transactions, track volume, top users and more.
Receive key data points for your invoices and subscriptions including revenue, retention, collection and more.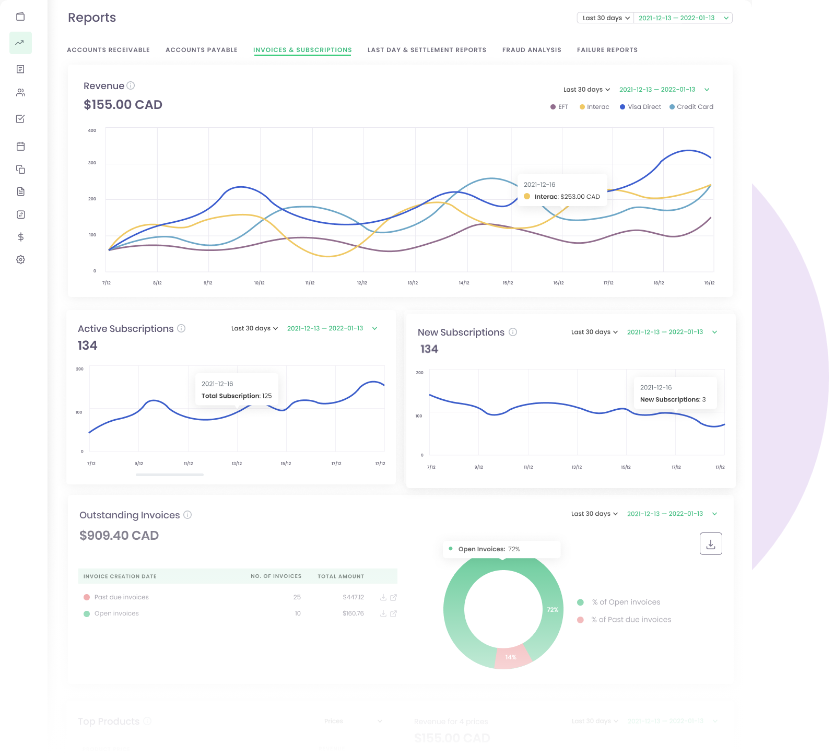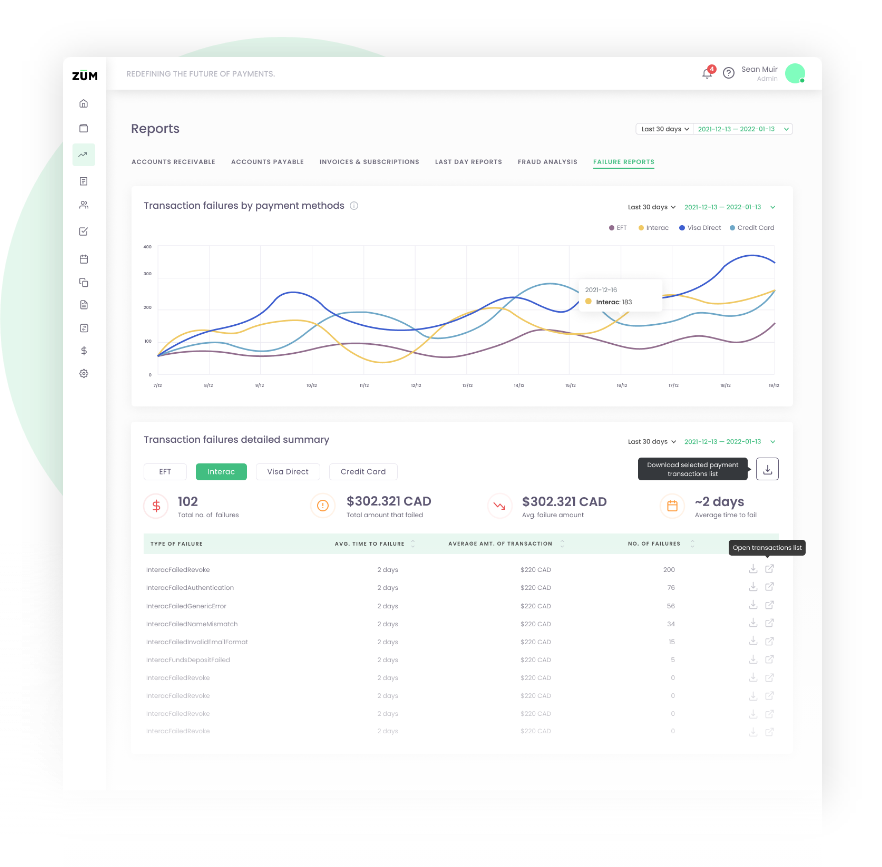 View failed payments and receive insights on why they failed.
Have questions?
Get in touch!
Duis aute irure dolor in reprehenderit in voluptate velit esse
cillum dolore eu fugiat nulla pariatur.