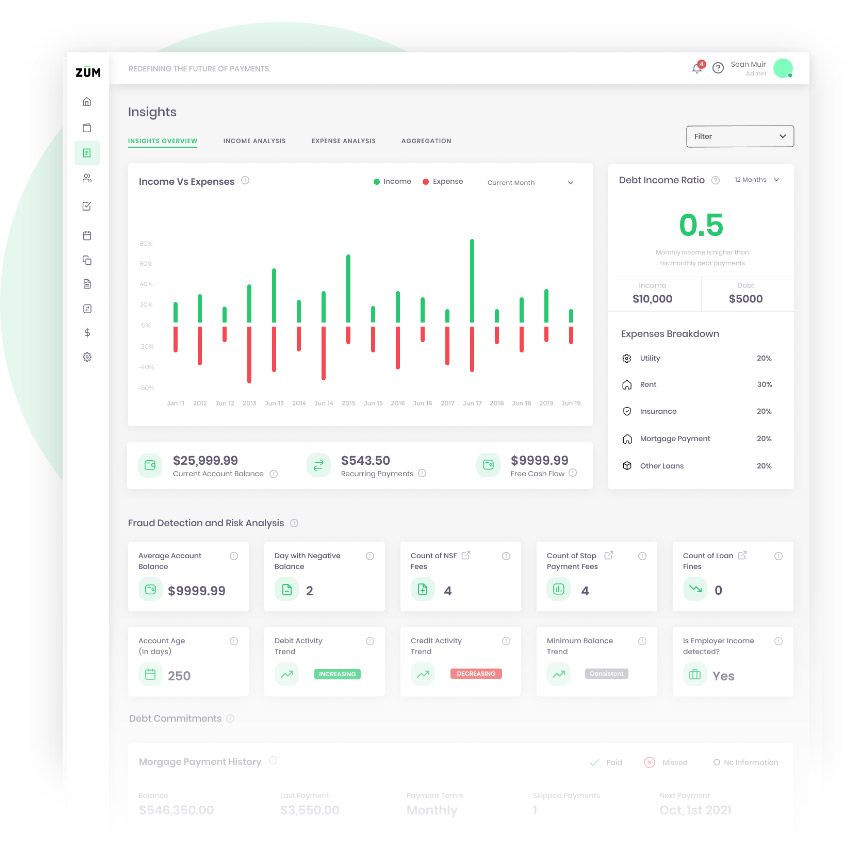 Use our multi-purpose solution and structured data points for various use cases – banking, lending, personal finance, etc. Use our financial insights and reporting to:
Verify sources of income, regularity, stability and amount.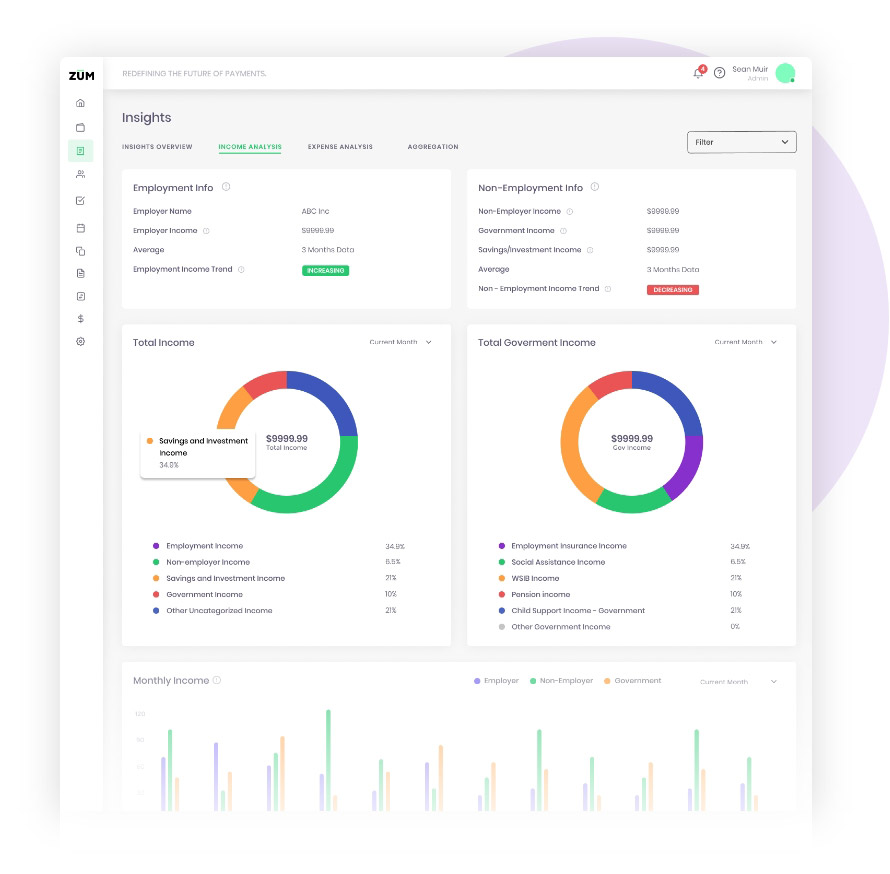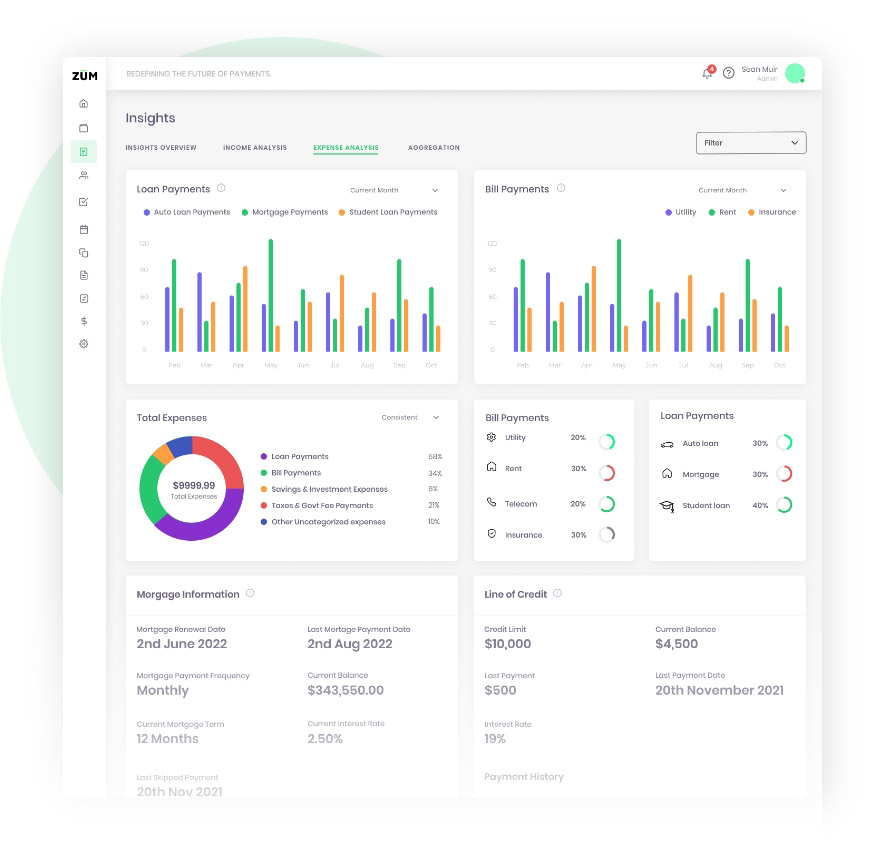 Analyze users' spending habits, liabilities and loan repayments, based on financial activity.
Have questions?
Get in touch!
Duis aute irure dolor in reprehenderit in voluptate velit esse
cillum dolore eu fugiat nulla pariatur.