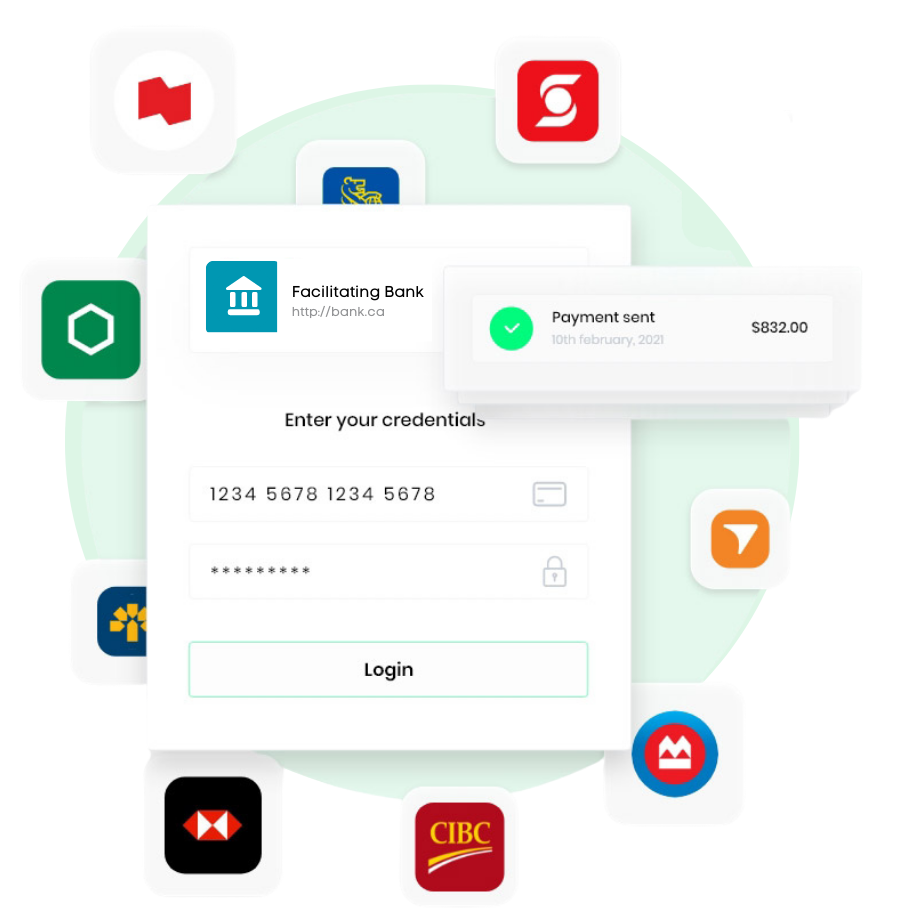 Connect your client's financial accounts
Securely connect to your end user's bank account to validate end users. Plus, analyze and manage their aggregated financial data, all from one place. You can view:
Have questions?
Get in touch!
Duis aute irure dolor in reprehenderit in voluptate velit esse
cillum dolore eu fugiat nulla pariatur.