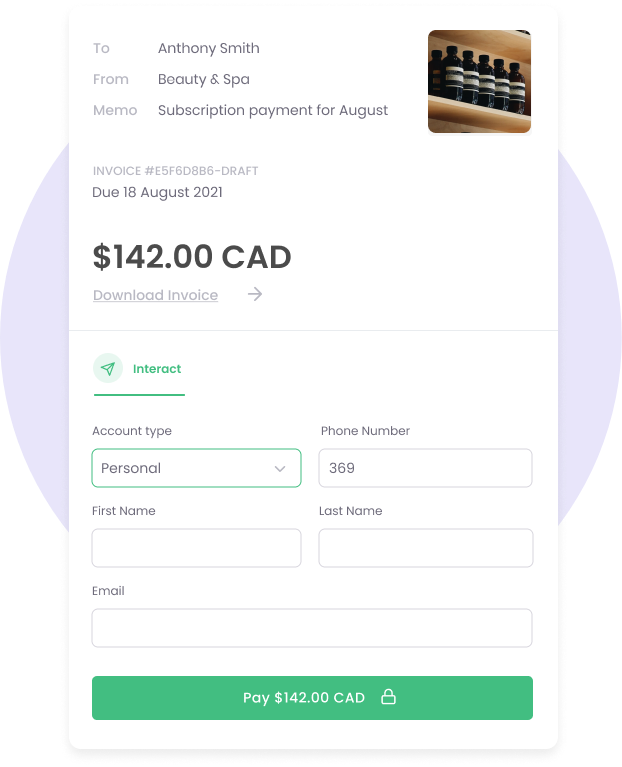 Interac e-Transfer for Business
Send thousands of near real-time Interac debit payments with higher funding limits by email, text message or directly within the web page using a custom iframe.
Have questions?
Get in touch!
Duis aute irure dolor in reprehenderit in voluptate velit esse
cillum dolore eu fugiat nulla pariatur.