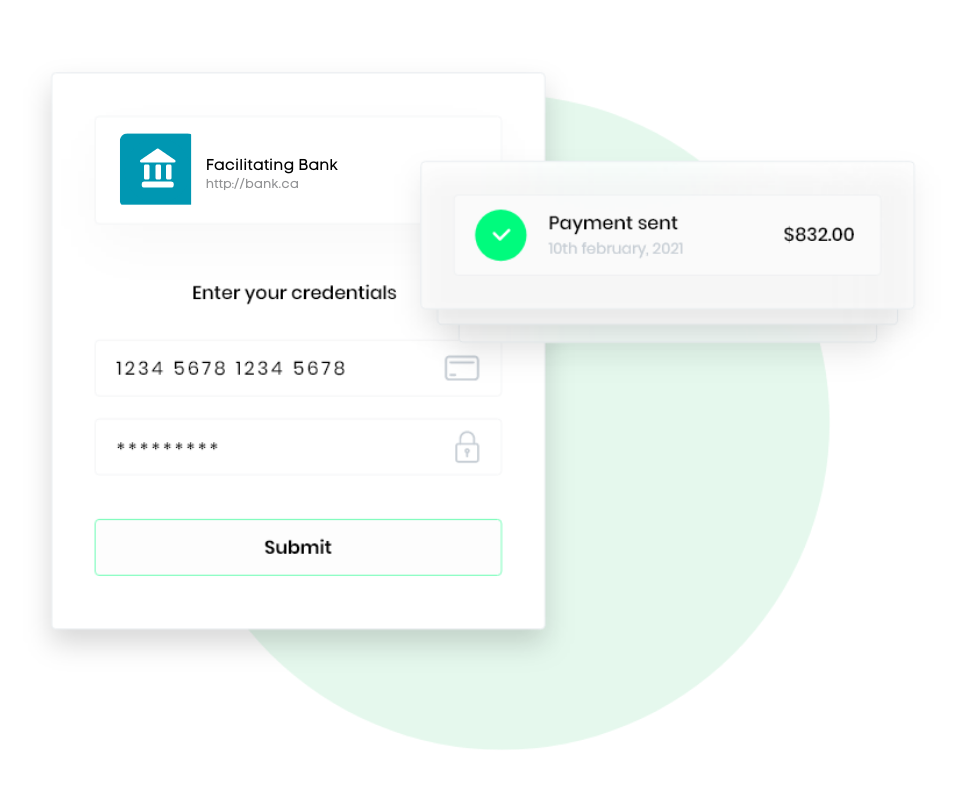 Have customers agree to a pre-authorized debit (PAD), connect to their bank account & move funds in a single step
Leverage our embedded bank connection tool to validate end users, confirm their banking information, and ensure the account does not contain insufficient funds before the electronic funds' transfer.
Have questions?
Get in touch!
Duis aute irure dolor in reprehenderit in voluptate velit esse
cillum dolore eu fugiat nulla pariatur.